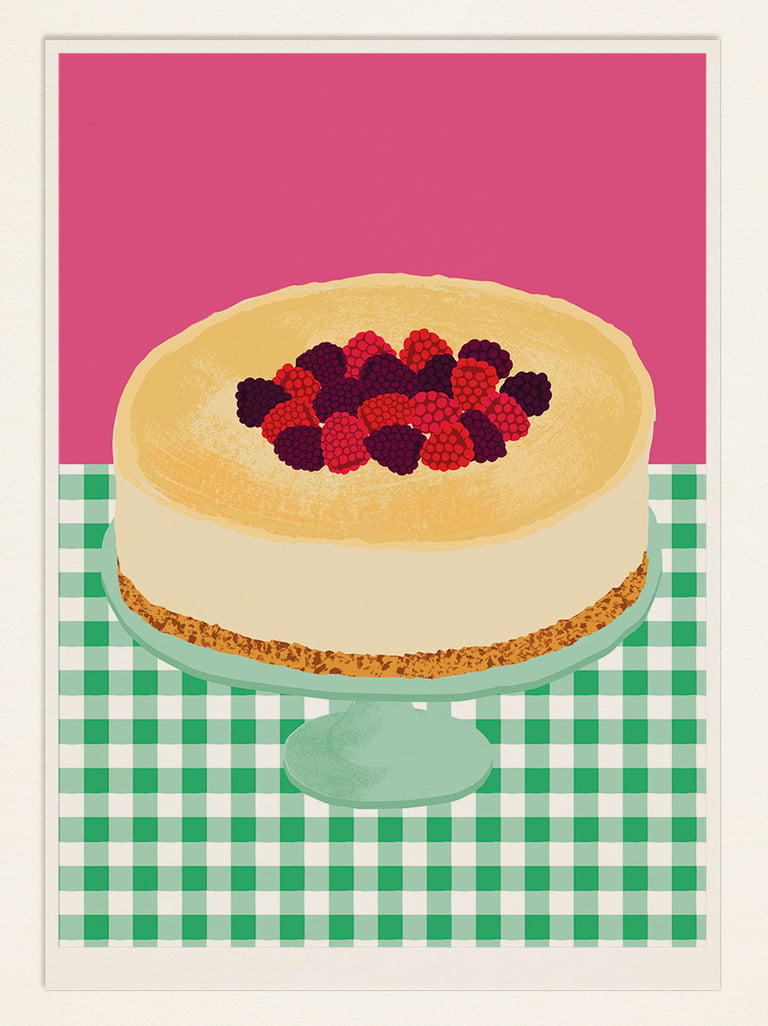 Cake Poster: CHEESECAKE
$
50.00 -
$
200.00 —
On sale
For as long as people have been eating cheese; so too have they have been sweetening it and eating cheese cake. Almost every culture has one it its heritage, riffing on the formula of soft cheese + sugar or honey, often with eggs to solidify. The famous New York cheesecake is characterised by the addition of both cream and sour cream to give a sweet and sour finish. Wherever one may be situated, it seems cheesecake is quite the global choice for indulging oneself.
Signed artist print on heavyweight (180gsm) paper.
Print measures 420mm x 597mm (standard A2)
$80
– If you wish to collect artwork from Collingwood, Melbourne, please use the discount code 'COLLINGWOOD' at checkout
– Please note artwork will ship rolled, with Sendle Couriers. Sendle will not ship to a PO Box / Parcel Locker address, so if you provide one of those your order will go with Australia Post.
– If you'd like your piece to ship flat, a different courier can be arranged!
– Price quoted for shipping is for un-framed work only. Please get in touch directly if you'd like a framed piece shipped.
– Framed artwork uses a custom 30mm white timber frame. Please contact me directly if you'd like to order another finish.