FRAMING
I offer custom framing in locally made Australian hard wood frames in black, white, or Vic Ash. The frames come in 2 profiles: 20mm wide and 30mm wide. Pricing varies according to size, but the narrower profile is slightly more expensive. I find plain white works well with most things, but I am happy to discuss options at any time.
Please note the turnaround time for a framed artwork is between 1–2 weeks. All artworks are framed to order.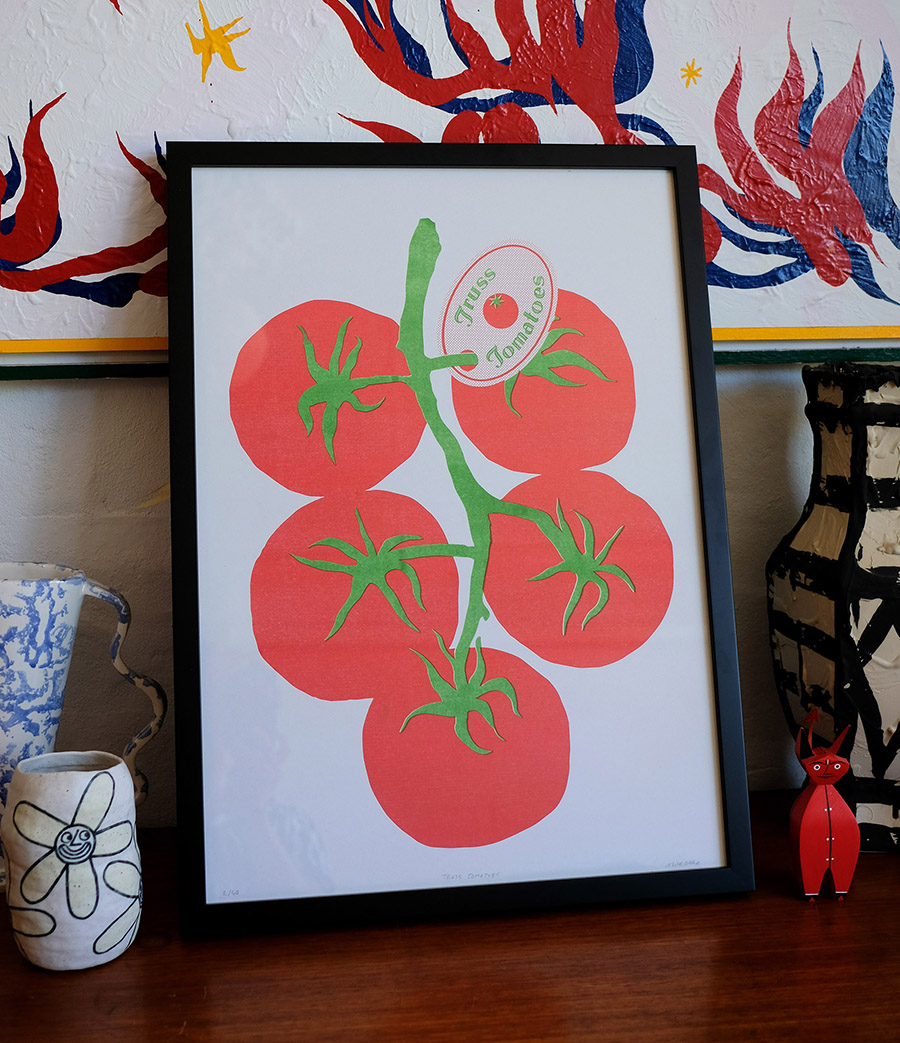 PRINTING
All artwork is printed in Melbourne, and all is signed. I create artwork in a range of different print techniques, detailed below.
RISOGRAPH PRINTS
A Japanese automated version of the silkscreen print. Each colour is printed separately, creating beautiful overlays when combined.Every print will be slightly different and minor mis-registration of colours is normal.
POSTERS
These are digitally printed with archival inks on matte, heavyweight stock (180gsm) If you would like a giclee print or a heavier stock, please get in touch and I will organise it.
SILKSCREENS
This is a printing technique whereby colours are transferred to the paper via a silk "stencil". Ink is forced, by hand, through the silk mesh using a squeegee. Each colour is printed individually and a very small amount of mis-registration between colours may occur. The result is an incredibly tactile and vibrant print, due to the nature of the inks.
SIZING
Most prints adhere to standard Australian sizes to make framing easy. A2 and A1 are available and I can offer another size for some works if you contact me directly.